2022 AFPM Summit – October 18-20, 2022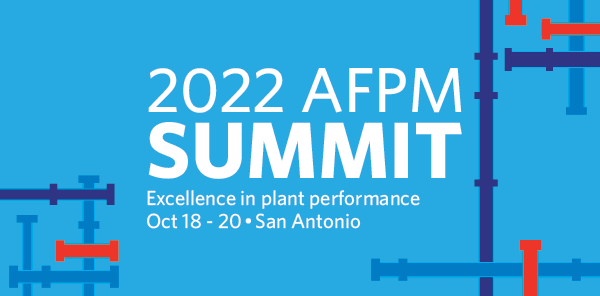 We are now accepting proposals for the 2022 Summit agenda! The Summit is one of AFPM's flagship events, blending technical curriculum with cross-disciplinary learning focused on tangible takeaways that drive excellence in plant performance.
At the 2022 Summit, we'll be covering:
FCC
Hydroprocessing
Crude/coking
Gasoline processes
Digitalization
Reliability & maintenance
General topics, (sustainability, energy transitions, ROI, oil market outlook and more)
To submit content proposals and get more information on the selection process, click here. All proposals must be submitted by March 25, 2022.
Related Events