tcbiomass – April 19-21, 2022
April 19, 2022

-

April 21, 2022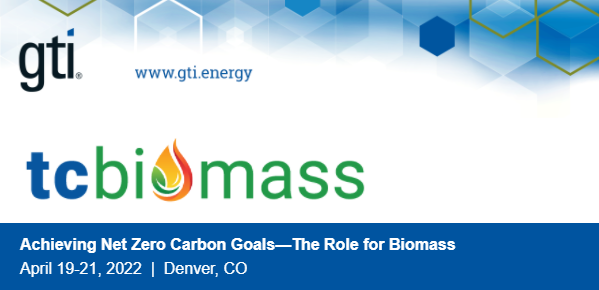 tcbiomass focuses on the science of thermochemical conversion of biomass and municipal solid waste (MSW) to renewable gas (RNG), liquid fuels, and chemicals. This international event draws attendees from around the world, with past conferences including representatives from Brazil, China, Finland, Germany, India, New Zealand, South Africa, Sweden, and over 20 other countries.
This unique conference highlights the science of thermochemical conversion and real commercial opportunities for deployment of this technology. For 2022, the program has been expanded to include MSW as a feedstock, and to feature RNG as a product of thermochemical conversion in addition to liquid fuels and chemicals.
Keynote speakers from the U.S. Department of Energy, national laboratories, the European Union, and the energy industry have headlined past tcbiomass conferences, as well as a number of speakers selected by peer review following a call for papers. Conference tracks in 2022 include gasification, pyrolysis, hydrothermal liquefaction, and upgrading of biomass and MSW feeds.
CPFD Software is proud to be a Bronze Sponsor of the event and will be speaking on "The Role of GPU Computing in Accelerating Commercialization and Scale-Up of Thermochemical Conversion Processes". For more information, read here.
Related Events