Barracuda Simulation of Gas-Solid Flow And Chemical Reaction Process in Smelting Furnace (China) – April 13, 2022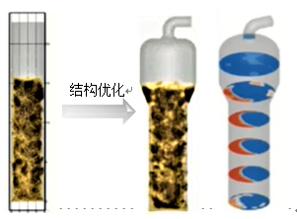 This event is hosted by Beijing Hikey Technology Co. Ltd. and will be presented in Chinese.
Relevant industry background introduction:
The development of the metallurgical industry is related to the future and destiny of all countries in the world. Whether it is the production of mechanical equipment or the manufacture of high-performance metal materials, metal smelting is inseparable. With the development of the economy towards globalization, the global steel demand continues to grow, and the steel output of major enterprises is also increasing. In China, with the strong support of the government, the continuous acceleration of urbanization, and the rapid implementation of the "One Belt, One Road" strategy, this social background has laid a good foundation for the development of iron and steel enterprises, and brought benefits to the development of the iron and steel metallurgy industry. new opportunities.
Description of the combination of software and industry applications:
Barracuda software based on CPFD (Computational Particle Fluid Dynamics) method is a commercial software package dedicated to industrial particle fluidization and chemical reaction simulation. Its advantages include fast simulation modeling method, efficient and stable multiphase flow coupling solution It has been widely used to study chemical processes in fluidized beds. The metal smelting industry often uses fluidized bed technology to refine metals. Barracuda can fully simulate the gas-solid flow characteristics and chemical reactions in the fluidized bed. The simulation results can be used to guide the equipment manufacturing and operation of industrial-grade smelting furnaces. optimization.
Course content:
1. Status of metal smelting furnace industry
2. Concept and advantages of CPFD method
3. Simulation of gas-solid two-phase flow and chemical reaction in smelting furnace
Related Events