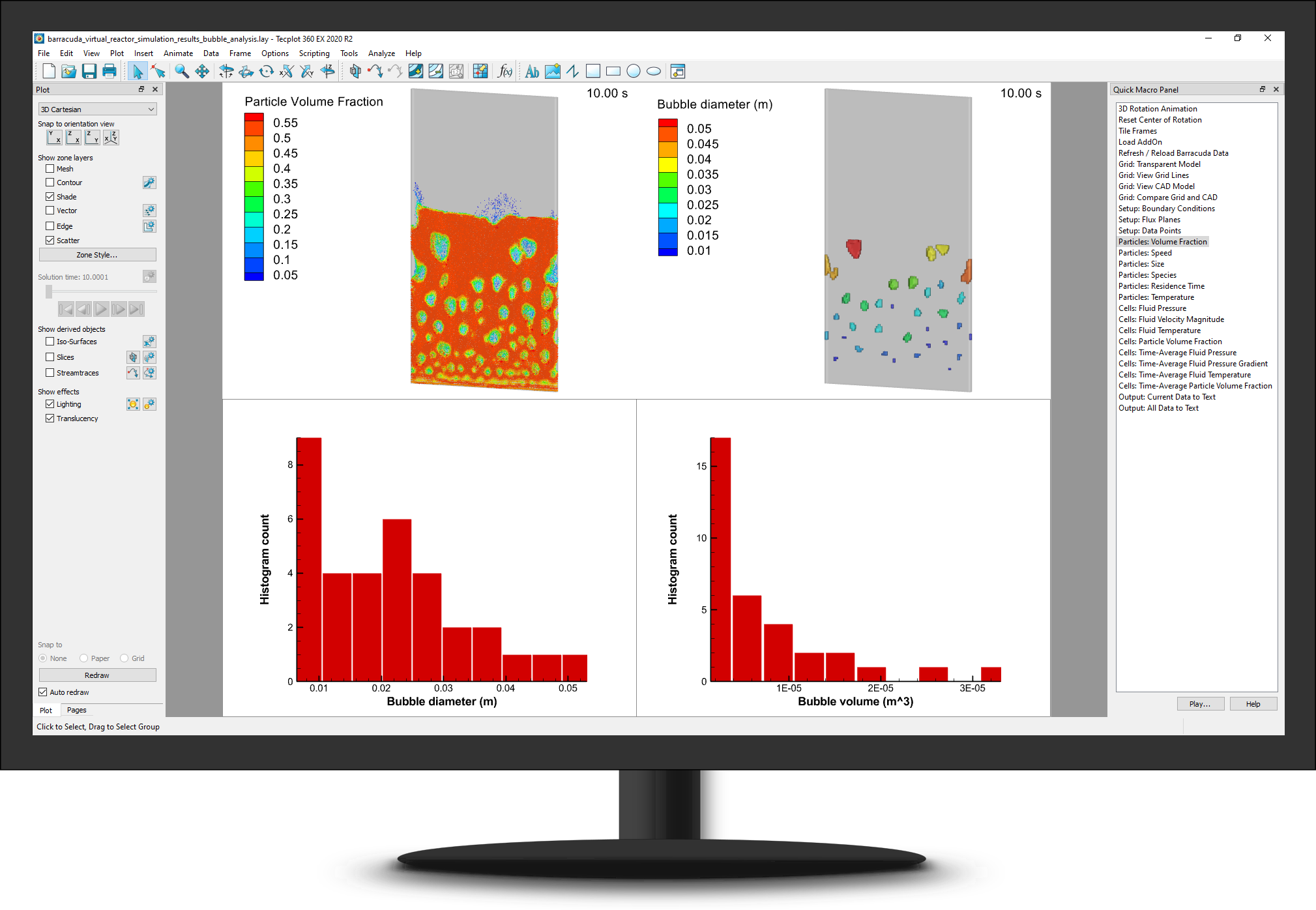 CPFD and Tecplot, Inc. will present a joint webinar on Wednesday, September 22, 2021 at 9 am CDT: Analyzing Bubble Characteristics in Simulations of Fluidized Beds.
Register for the webinar to join us and learn about how to use Tecplot for Barracuda to analyze bubble characteristics in simulations of fluidized beds. Using results from a bubbling fluidized bed simulation run with Barracuda Virtual Reactor, we'll highlight several powerful capabilities of Tecplot for Barracuda that allow us to get valuable engineering information such as bubble volume, diameter, and speed.
Specific features of Tecplot for Barracuda covered will include Extract Blanked Zones, Extract Connected Regions, and Perform Integration. We'll demonstrate how to use these features directly within the Tecplot for Barracuda GUI, and also how to automate the process with PyTecplot.
The full agenda includes:
Introduction to Tecplot, Inc.
Introduction to CPFD Software and Barracuda Virtual Reactor
Introduction to gas-particle fluidized bed systems
How bubble characteristics are measured experimentally
How bubble characteristics can be extracted from simulation results
How to extract bubble characteristics in the Tecplot for Barracuda GUI (Extract Blanked Zones, Extract Connected Regions, Perform Integration)
How to automate and extend the process with PyTecplot
There will be plenty of time for Q&A at the end of the webinar. Everyone who registers for the Webinar will receive a link to the recording after the live event.  This event is offered at no cost.