Numerical Simulation of Polysilicon Deposition Fluidized Bed Based on Barracuda Software (China) – March 18, 2022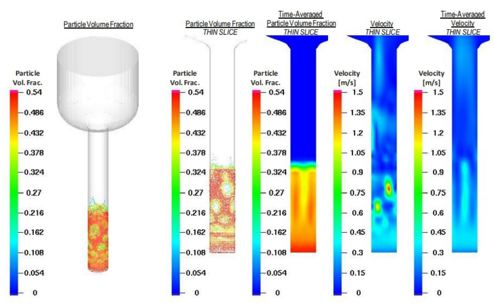 This event is hosted by Beijing Hikey Technology Co. Ltd. and will be presented in Chinese.
Relevant industry background introduction:
Polysilicon is the direct raw material for the production of monocrystalline silicon, and is the basic electronic information material for semiconductor devices such as contemporary artificial intelligence, automatic control, information processing, and photoelectric conversion. Internationally, crystalline silicon materials (including polycrystalline silicon and monocrystalline silicon) are the most important photovoltaic materials, with a market share of more than 90%, and will still be the mainstream material for solar cells for a long period of time in the future. In China, with the support of the central government's vigorous promotion of new energy policies, various regions have gradually established a complete industrial chain from silicon materials, silicon wafers to solar cell modules and supporting products, and the domestic development trend is good.
Description of the combination of software and industry applications:
Barracuda software based on CPFD (Computational Particle Fluid Dynamics) method is a commercial software package dedicated to industrial particle fluidization and chemical reaction simulation. Its advantages include fast simulation modeling method, efficient and stable multiphase flow coupling solution It has been widely used to study chemical reaction processes in fluidized beds. The use of Barracuda can realistically and reliably simulate the complex gas-solid flow process and heat and mass transfer process in the industrial-scale polysilicon deposition fluidized bed reactor. The simulation results can be used to guide the production process and structure optimization of the polysilicon deposition fluidized bed.
Course content:
1. Polysilicon preparation industry background
2. Introduction to CPFD method
3. Advantages of CPFD Method
4. Application case of polysilicon deposition fluidized bed
Related Events