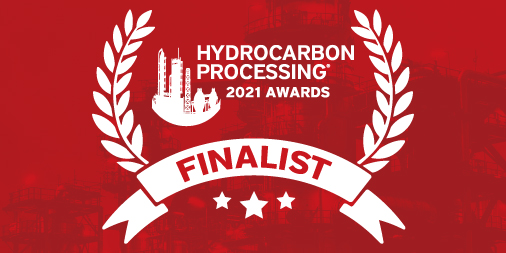 Hydrocarbon Processing, the downstream sector's leading technical publication, has announced the finalists for its fifth annual awards ceremony. The awards program honors the downstream energy segment's leading innovations, as well as outstanding personal contributions to the industry. This year, the awards cover 18 key categories, and CPFD Software's Barracuda Virtual Reactor is a finalist for the Sustainability Award.
"Virtual Reactor has become the industry standard tool for designing, scaling and troubleshooting refining and petrochemical applications, culminating in winning Best Software Technology at last year's HP awards. More recently, Virtual Reactor is tackling some of our planet's toughest sustainability challenges. Examples include the advanced recycling of plastics, incorporation of renewal feedstocks into existing processes, emissions reduction technologies, carbon capture approaches, materials production for solar power and electric vehicles, and chemical looping combustion technologies, to name a few."

– Rajat Barua, President of CPFD Software
CPFD Software would also like to congratulate the other Sustainability Award finalists for their contributions to sustainability in hydrocarbon processing operations and the broader chemical processing industries. These include:
Lummus Technology
Aspen Technology
Honeywell
Yokogawa
A list of all awards and finalists can be found on Hydrocarbon Processing's website. Winners will be announced at an online ceremony, to be held on October 28, 2021.
Please visit our Clean Technologies and Renewables page for additional information on CPFD's involvement with sustainability applications.