Terrabyte Co. Ltd. (Tokyo, Japan) and CPFD Software (Houston, USA) are pleased to announce that they have entered into an agreement establishing Terrabyte as the newest international Barracuda Virtual Reactor distributor.  Customers in Japan can now obtain software licensing, support, and training directly from Terrabyte.
"Terrabyte has over 25 years' of history delivering high-quality CAE software and services, and they are well positioned to support and grow the Barracuda Virtual Reactor user community in the important Japanese market," said Peter Blaser, Vice President of Operations, CPFD Software.  "By adding Virtual Reactor to Terrabyte's portfolio, Japanese clients can easily extend their exiting CFD or DEM modeling to include robust simulation of fluidized beds and other fluid-particle systems."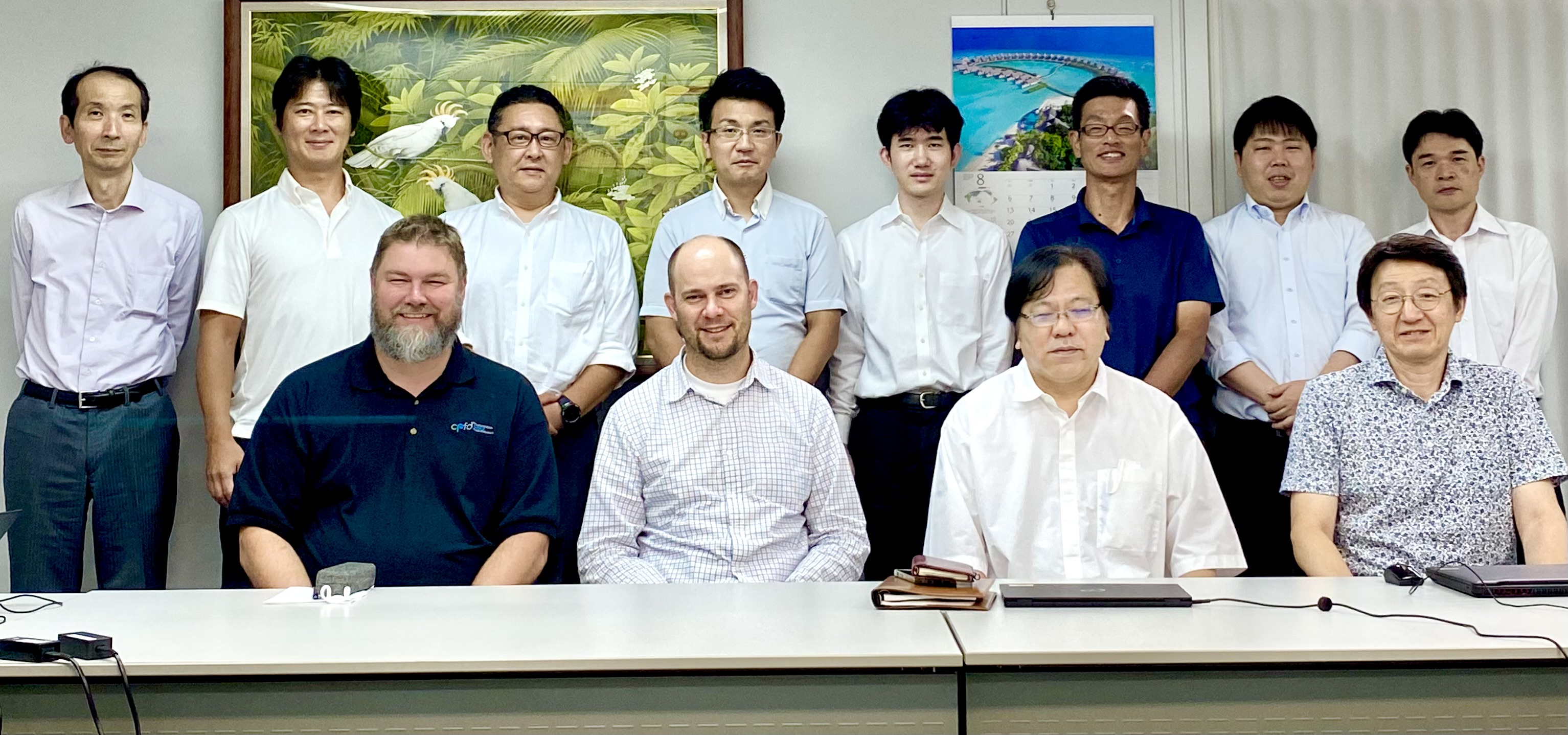 "Barracuda Virtual Reactor is the real software that can simulate particle-hydrodynamic-thermal mixed physical conditions at full scale in industrial units such as fluidized bed reactors.  Virtual Reactor offers a breakthrough solution for all who have been patiently using CFD-DEM coupling technique in low satisfaction." said Dr. Kazushi Tsuji, Marketing Director, Terrabyte. "Barracuda Virtual Reactor is an innovative software that will help the chemical process industry grow to the next stage of its development."
For more information contact CPFD Software or Terrabyte.
---
About Terrabyte
Terrabyte is a CAE consulting company with a high quality of customer service and a high degree of expertise for FEA, CFD, DEM, and Biomechanics CAE field.
About CPFD Software
CPFD Software is advancing multiphase simulation and technology. Our flagship product, Barracuda Virtual Reactor®, is a physics-based engineering software package that simulates the three-dimensional, transient, fluid-particle hydrodynamics, heat balance, and chemical reactions in industrial fluidized bed reactors and other fluid-particle systems.  
Virtual Reactor™ enables researchers and engineers working with fluid/particle processes to explore a broad range of ideas, reduce physical testing costs, and minimize development risk, all while accelerating commercialization, scale-up, and overall time to market.  For clients who already operate industrial units, Virtual Reactor allows engineers to determine the root cause of underperformance, reduce the risk of changes through virtual testing, and optimize solutions, all while maximizing reliability, uptime, and regulatory compliance initiatives.
The Virtual Reactor technology can be accessed via software licensing, services, or custom collaborative arrangements.