AWS Energy Symposium – May 17, 2023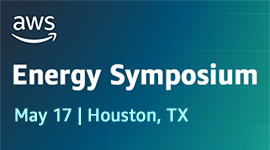 CPFD Software will be speaking at the event. Read more here.
The energy industry is evolving at a rapid pace due to many factors; from the acceleration of the energy transition, new sources of energy production being introduced into the energy mix, increasing electrification across industries, changing customer behaviors and expectations, and the need to provide reliable, affordable energy to meet current demand. These drivers are driving a more interconnected, data-rich, more complex energy systems. Join us at the symposium to learn about how the Energy Systems of the Future will enable organizations to optimize their businesses and accelerate innovation through new data-driven solutions based on AWS technologies for advanced analytics, artificial intelligence (AI), machine learning (ML), internet of things (IoT) and edge computing, high-performance computing (HPC), and autonomous machines supported by next gen connectivity solutions.
Related Events