Ray Fletcher, CPFD Software's FCC Senior Technologist, will present a paper titled "Identifying the Root Cause of Afterburn in Fluidized Catalytic Crackers" at the American Fuel & Petrochemical Manufacturers (AFPM) Annual Meeting held at the Hilton San Francisco, March 13-15, 2016.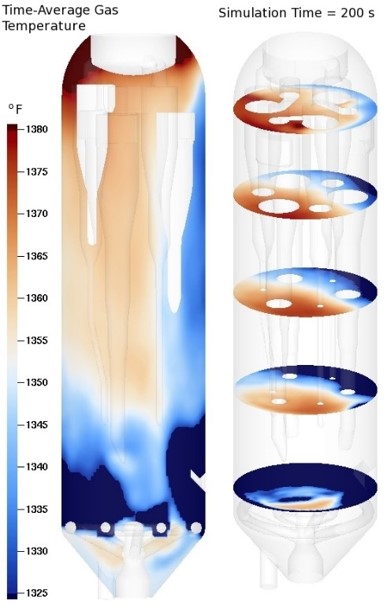 The FCC unit has a long history of upgrading low valued feed stocks into much higher valued LPG olefins and motor fuels. One notable reason for the long term success of this technology has been its stability in spite of high catalyst circulation rates. One common exception to this rule is the presence of afterburn which continues to plague many FCC units
The paper provides an overview of how afterburn presents itself in various operations describing both the stable and unstable forms of general or localized afterburn. Several techniques for identification of the likely cause are discussed. Guidelines for the application of the CPFD technology for troubleshooting afterburn are presented. Several examples, including a commercial study where the simulation has accurately identified the root cause of afterburn in an operating FCC unit, are highlighted.
To learn more about Barracuda VR FCC applications, visit our FCC Resources page.
About the AFPM Annual Meeting
The Annual Meeting is the world's premier refining meeting, assembling key executives and technical experts from refining and marketing organizations worldwide, as well as representatives from associated industries. The general session features high profile speakers who will address current issues of widespread importance to the refining industry. During management and technical sessions, leading industry experts share valuable insights with attendees on major issues, including energy and environmental initiatives, and the latest technological developments impacting refining and petrochemical industry management and performance.