CPFD Software has continued our longstanding support of the American Institute of Chemical Engineers' (AIChE) Particle Technology Forum (PTF) by sponsoring the PTF Student Poster Awards.  CPFD would like to congratulate Anuj Joshi, Yael Suárez, and Hailey Loehde-Woolard, winners of the 2022 Student Poster Competition.
---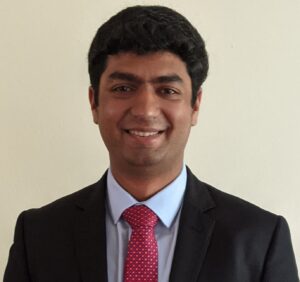 Anuj Joshi is a Ph.D. candidate in Professor Liang-Shih Fan's Clean Energy Research Laboratory in the Chemical Engineering Department at The Ohio State University. Anuj earned his undergraduate degree in Chemical Engineering from the Institute of Chemical Technology, India. His doctoral research involves developing solutions for valorization of environmentally harmful gases, to intensification of processes for achieving increased product yields, with the underlying goal of creating sustainable technologies. Outside work, Anuj likes to explore new places to eat and is a big sports fan.
Anuj presented his poster "Exploring LaFeO3 oxygen Carriers for Reactivity Enhancement through Structural Changes in Chemical Looping Partial Oxidation System". The work discussed the development of LaFeO3 nanoparticles for reactivity enhancement of natural gas conversion to products in a chemical looping system.
---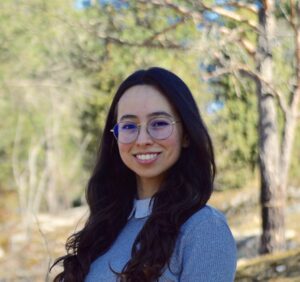 Yael del Carmen Suárez López is a 1st year PhD student at Uppsala University in Sweden. Under the supervision of A.Prof. Alexandra Teleki, Yael is engineering flame-made superparamagnetic iron oxide nanoparticles for the diagnosis of Inflammatory bowel disease. Before graduate school, Yael worked as a research assistant at the Karolinska Institute developing nanomaterials by flame spray pyrolysis and electrospinning for bone tissue engineering. She earned her MSc. in Nanomedicine for drug delivery at Université de Paris, France (2021) and her B.Sc. in Biotechnology Engineering at Tecnológico de Monterrey, Mexico (2018).
Yael presented her poster entitled "Bioactivity of flame-made calcium phosphate bionanomaterials for bone tissue engineering". The project was part of her work as a research assistant at Karolinska Institute before graduate school. She investigated how the crystallinity and carbonate content of calcium phosphate nanoparticles influence hydroxyapatite deposition on synthetic scaffolds for bone tissue engineering.
---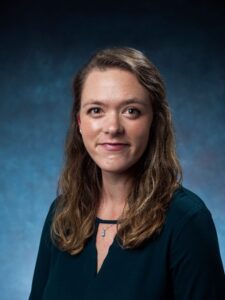 Hailey Loehde-Woolard is a 4th year Chemical Engineering PhD student at the University of Colorado Boulder. Advised by Professor Alan Weimer, Hailey's work focuses on particle atomic layer deposition (ALD) in novel applications, such as CO2 capture materials and tungsten additives, to study and improve material properties. She earned her B.S. in Chemical Engineering from the Georgia Institute of Technology as a member of the Honors Program and Alpha Chi Sigma. 
Hailey presented her poster entitled "Manufacture of Complex-Shaped Tungsten Materials via Atomic Layer Deposition and Direct Ink Writing". The work investigates the use of particle ALD as a method of uniformly distributing sintering aids on the surface of tungsten particles and achieving complex-shaped parts via 3D printing a colloidal tungsten ink.