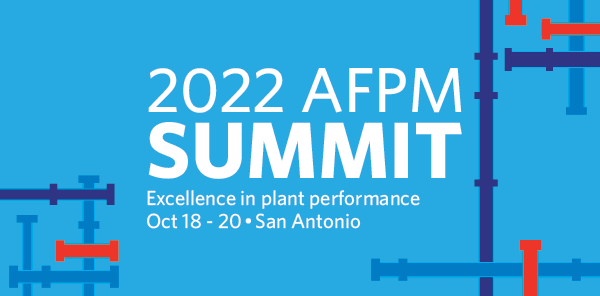 CPFD Software will be exhibiting at the 2022 AFPM Summit in San Antonio, Texas,
October 18-20, 2022, at Booth 9.
Please join us at to learn how Barracuda Virtual Reactor has become the standard tool for increasing the reliability and performance of FCCUs, and see the latest developments for vapor/liquid/solid systems such as ebullated beds.
To learn more about Virtual Reactor applications in the refining industry, please visit our FCCU / Refining page.
---
About AFPM Summit
The Summit delivers world-class technical sessions dedicated to improving plant-wide performance in the refining and petrochemical industries. Join and network with dedicated industry subject matter experts in San Antonio to discover the latest strategies and emerging innovations, and find immediate solutions to implement at the site level. With over 70 sessions, we guarantee to deliver the curriculum you need to succeed.