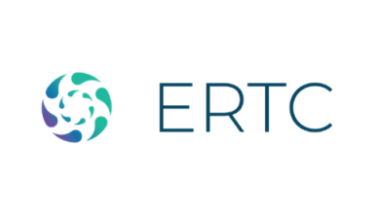 Barracuda Virtual Reactor has been shortlisted in the "Digital Technology of the Year" category as part of the ERTC Industry Awards. Nominations came from across the entire ERTC network, and we are proud of the work our global user community has performed to merit this recognition. We are honored to be nominated for the award, alongside fellow finalists AspenTech, HTRI, and KBC (A Yokogawa Company). 
CPFD Software is excited to exhibit this year's ERTC conference in Lago Maggiore, November 13th through 17th. The central theme for ERTC 2023 is for the industry to be pragmatic and make some bold decisions to navigate the energy transition amid regulatory uncertainty.  Our CEO Rajat Barua and VP Peter Blaser will be exhibiting at the conference. Please contact us to arrange an in-person meeting at this year's ERTC or to learn more about getting started with Barracuda Virtual Reactor through our various commercial or academic programs.  We hope to see you in Italy!
The single largest gathering of refining and petrochemical leadership within Europe. The refining and petrochemical industry in Europe is fast evolving despite many challenges being faced by competition from the Middle East and an overwhelming need to become more efficient and sustainable.
ERTC is the single largest gathering of refining and petrochemical leadership within Europe. This event gives you access to multi streamed content addressing innovation and technology specifically relevant to the EU's refinery industry.
We are the market leader, present the latest and most up to date technology and services from the market and gather more refiners together in one place than any other event in the region.
---
About CPFD Software
CPFD Software is advancing multiphase simulation and technology. Our flagship product, Barracuda Virtual Reactor®, is a physics-based engineering software package that simulates the three-dimensional, transient, fluid-particle hydrodynamics, heat balance, and chemical reactions in industrial fluidized bed reactors and other fluid-particle systems.
We assist refineries worldwide by addressing FCCU problems related to emissions, catalyst circulation, erosion/reliability, afterburn, and catalyst losses, reducing the risk associated with troubleshooting or planning changes to the FCCU or components. The same technology is also utilized for other downstream applications including ebullated bed reactors, plastic recycling technologies, polyolefin production, catalytic dehydrogenations systems, and more.
The Virtual Reactor technology can be accessed via software licensing, services, or custom collaborative arrangements
Learn more about Barracuda Virtual Reactor for FCCU and refining applications on our FCCU Resources page.