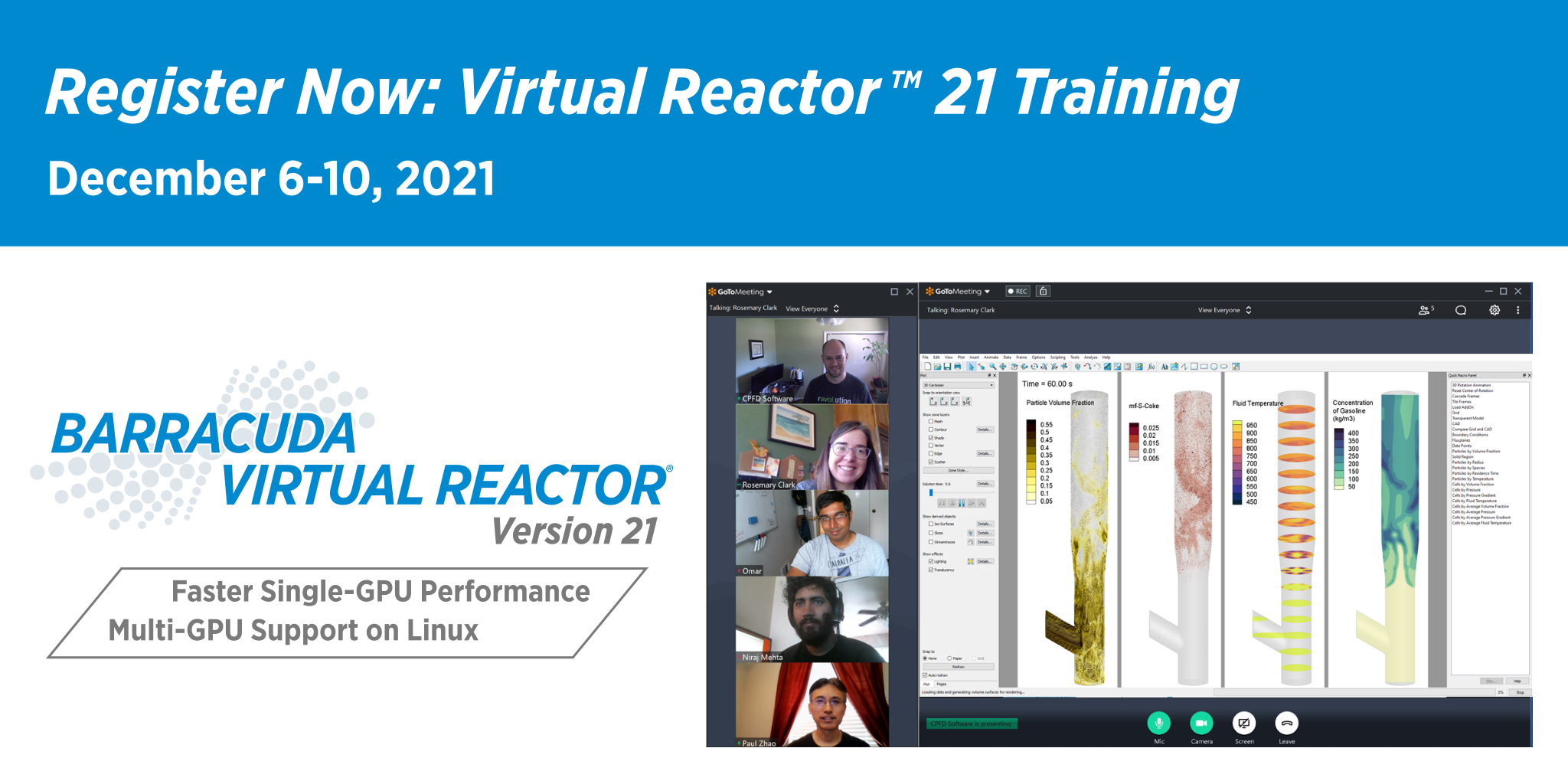 Our November class has reached capacity.  Due to additional demand CPFD has announced an additional web-based Barracuda Virtual Reactor New User Training class taking place December 6-10, 2021.
This online training course is designed to get you up-to-speed quickly using Virtual Reactor and our bundled post-processor, Tecplot for Barracuda.  Each day of this week-long class consists of a group session which is augmented with assigned work (videos, tutorials, model setup exercises, post-processing practice, etc.) giving you maximum control over your schedule. Additionally, our team works with each client company individually through 1:1 sessions to provide feedback/guidance on the user's own first project.
Visit our Training Page for more information, or Contact Us to register your interest in the class.