CPFD Software is pleased to announce the release of Barracuda Virtual Reactor® 20.0.  This release includes several major features including:

Tecplot for Barracuda is bundled as the new default post-processing tool for viewing and analyzing 3-dimensional simulation results, as well as plotting xy data.
Tecplot for Barracuda will greatly enhance the ease-of-use, flexibility, and operating system compatibility of Barracuda's post-processing capabilities.  The CPFD Software team is excited about Tecplot for Barracuda and we are confident that Barracuda users will find it to be a powerful tool for post-processing their simulation results.
A number of resources are available to help you get started using Tecplot for Barracuda:
RLMCloud is supported beginning with this release of Barracuda.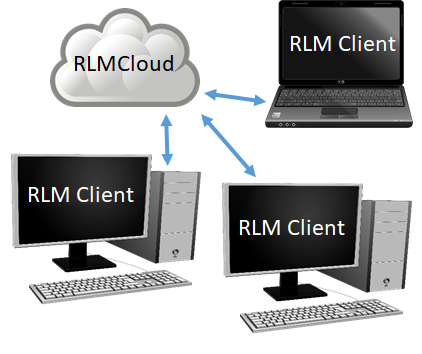 RLMCloud is an easy-to-use, cloud-based solution for serving RLM licenses.  RLMCloud is hosted by Reprise Software, the creators of the Reprise License Manager that we've been using for Virtual Reactor license management for over 10 years now.
Advantages of using RLMCloud include:
Simplified license installation and administration. Users and system administrators do not need to configure and maintain an on-premise RLM server.
RLMCloud is compatible with cloud-based computing platforms.
With RLMCloud, increasing your Virtual Reactor license count or adding short-term licenses is a seamless and no-hassle process.
RLMCloud enables future licensing options such as on-demand overflow licensing capabilities. Contact licensing@cpfd-software.com to learn more.
​
Data Planes are a new and improved version of 2D Data. See the Data Planes section of the User Manual for more information.
Data Points are a new and improved version of Transient Data.  See the Data Points section of the User Manual for more information.
The locations of Flux Planes can now be specified graphically using the Select Region GUI pattern.  See the Flux Planes section of the User Manual for more information.
Full descriptions of these features can be found in the Release Guide, which is included in the User Manual installed with Barracuda Virtual Reactor.  Physics models and numerics were not altered in this release, so users of Virtual Reactor can upgrade to version 20.0 immediately with confidence that simulation results will be consistent with version 17.4.1 results.
Send us your feedback.  We want to hear from you!  Please let us know your experience with Virtual Reactor™ 20.0 as well as your suggestions for future features or improvements.