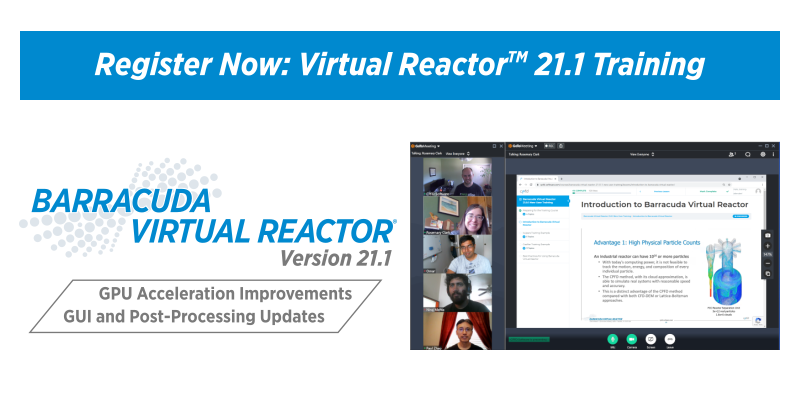 Due to increased demand CPFD Software is scheduling monthly training classes to kick off the New Year.  Our first web-based Barracuda Virtual Reactor New User Training class of 2022 will take place January 24-28, 2022.
This online training course is designed to get you up-to-speed quickly using Virtual Reactor and our bundled post-processor, Tecplot for Barracuda.  Each day of this week-long class consists of a group session which is augmented with assigned work (videos, tutorials, model setup exercises, post-processing practice, etc.) giving you maximum control over your schedule. Additionally, our team works with each client company individually through 1:1 sessions to provide feedback/guidance on the user's own first project.
Learn more:
Visit our Training Page for more information.
Contact Us to register your interest in the class.
Visit our Events Calendar to see additional training class options or other events offered by CPFD, our partners and the communities in which we work.